Reliable Legal Consulting as an Essential Building Block of Your Success
Each company decision means balancing many risk factors. For example, entry into a new market is often accompanied with unfamiliar rules of national jurisdiction. Or business decisions must be clarified by legal advice. Or it is necessary to enforce own claims or counter the claims of others.
The appropriate consideration of different interests, the early clarification of the framework conditions and the continuous reinsurance with legal experts are key success factors for entrepreneurs, management, shareholders or creditors. Ultimately, it always comes down to the use of capital and the impact on people.
The expertise of specialised lawyers, e.g. for company, tax, labour or real estate and construction law is an essential building block for implementing your projects in a legally watertight way.
Our Competencies at a Glance
Your Main Contacts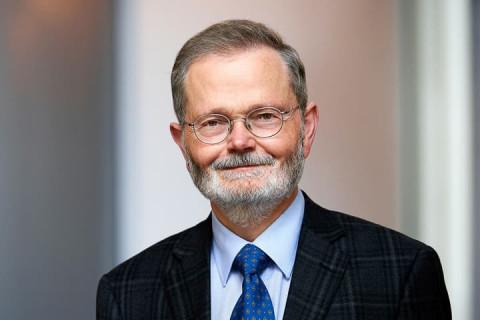 Dr. Joachim Geßler
Rechtsanwalt, vereidigter Buchprüfer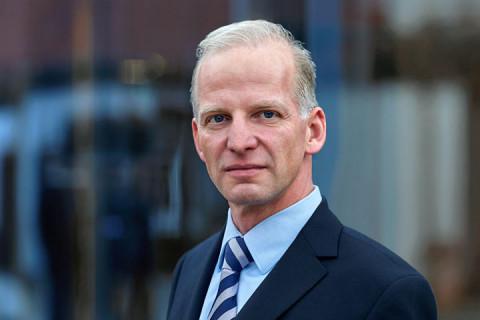 Markus Fünning
Rechtsanwalt, Fachanwalt für Bank- und Kapitalmarktrecht
Your Main Contact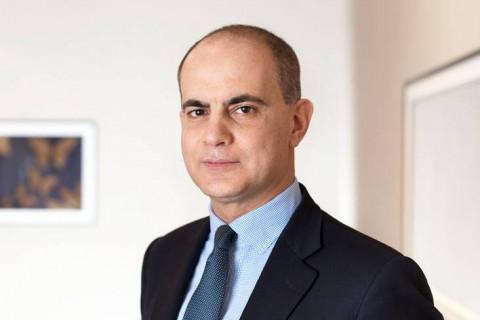 Prof. Alessandro P. Scarso
Avvocato, Dottore Commercialista, Revisore Contabile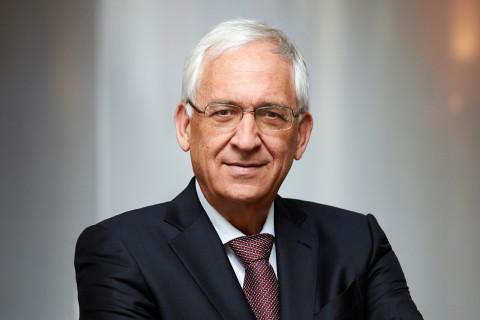 Michael Pluta
Rechtsanwalt, Fachanwalt für Insolvenzrecht, vereidigter Buchprüfer
Your Main Contact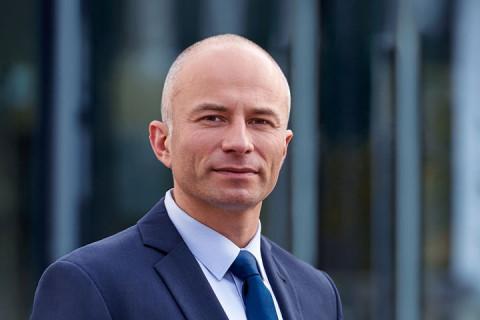 Michał Nowicki
Ekonomista
Your Main Contact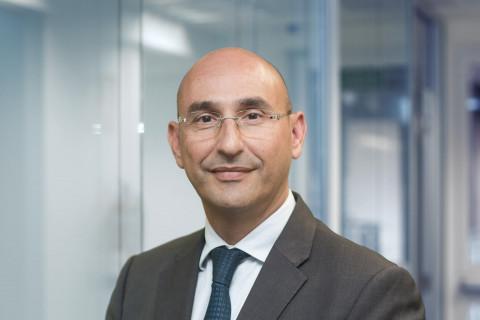 Áticus Ocaña
Abogado, Economista y Titulado Mercantil
Your Main Contacts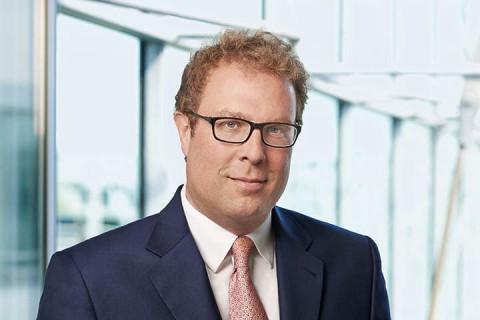 Ivo-Meinert Willrodt
Rechtsanwalt, Fachanwalt für Insolvenzrecht, Executive M.B.A.-HSG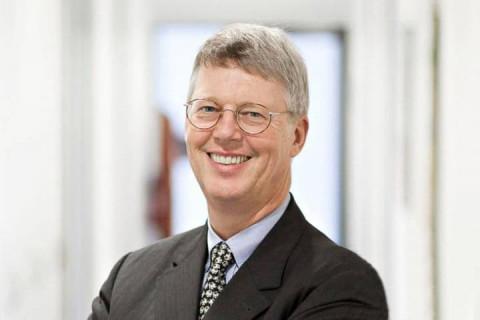 Dr. Martin Prager
Rechtsanwalt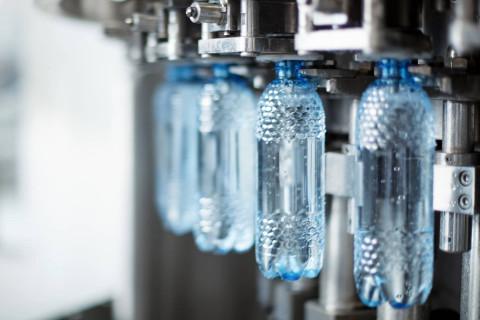 Packaging industry
An Eastern European company from the packaging industry planned to acquire a production plant of a medium-sized German company together with its production facility.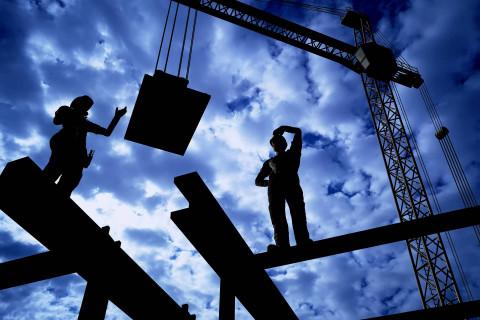 Construction industry
A medium-sized family-owned company operating throughout Europe changed its operational organisation. The PLUTA experts supported the management in the improvement of the processes and the realignment of the procedures. In the course of this reorganisation, jobs had to be reduced.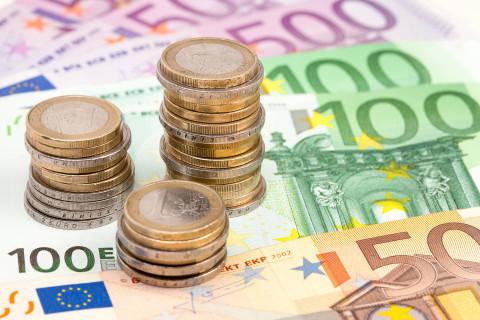 Banks / Credit institutions
In order to secure its stable business base and sustainable growth targets, a bank has been commissioning PLUTA with comprehensive advice and enforcement of claims from loans, mortgages and collateral for more than 15 years.
Your Requirements
Developments and decisions in companies and banks are influenced by many stakeholders and committees. In particular, shareholders, managing directors and divisional managers assume the responsibility of having a legal adviser examine decision alternatives, ensure impeccable procedures and ensure the achievement of company or project objectives. But tax consultants or credit institutions also encourage companies to seek advice on economic law, especially if this is helpful in hedging financial developments.
PLUTA offers consultation already in the early phase of business decisions with a comprehensive legal assessment of the basic conditions and points out the consequences. This is particularly useful in the case of a complex task, a strong internal effect in the company or an expected critical response in the media. These include, for example:
the founding of a company
the purchase or sale of companies or company shares
the personnel reorganisation, the reduction of jobs or the transfer of personnel into transfer companies
the closure of offices or the termination of employment contracts by company bodies
the defence of claims against managing directors or board members
the clarification of commercial leases or sale of real estate or property sales
payment difficulties of the company or insolvency
The demand-oriented advice provides additional security to the company leadership, management, investors and employees. Use the many years of know-how of our legal experts from many proceedings and from different client situations.
Your Benefit: Peace of Mind
through out-of-court consultation and judicial representation in the proceedings management

through experienced contacts with the best qualifications

through long-standing, close cooperation with restructuring experts and insolvency administrators
Our Expertise
We combine legal and commercial expertise. Our understanding of your demands ensures optimal advice and goal-oriented support. Of course, this also includes judicial or extrajudicial representation., if necessary.
With our comprehensive knowledge in business law, we are the ideal partner for assignments whose implementation is influenced by many legal areas. Our project know-how results from consultancy for companies of different sizes and from very different sectors. We also offer trouble-free cross-border support through our locations in Central and Southern Europe, because successfully starting a new business abroad also requires experts on both sides - in the country of origin and in the target country.
Awards/Listings
FOCUS, TOP business law firms in Germany 2017 (insolvency, restructuring, reorganisation)

The Legal 500, Germany's leading law firms 2017

JUVE Handbook 2016/17, Business Law Firms (insolvency and restructuring)

JUVE German Commercial Law Firms 2017 (insolvency and restructuring)
et al.
Business acquisitions/sales (also distressed businesses)
In the case of M&A processes, PLUTA offers a comprehensive service – interdisciplinary and from one source. For this purpose, tailor-made project teams are arranged as required. We also work together with your company's existing partners. The smooth cooperation of our experts in the fields of business, tax, company and labour law ensures that an optimal result when buying or selling a company. Absolute confidentiality, speed and professional execution are top priorities for us. Our range of services includes, among other things, the organisation of the M&A process according to clear criteria, the implementation of a comprehensive due diligence, the comprehensive consultancy on the subject of financing as well as the business valuation of the company. PLUTA also advises on all important legal questions regarding the company acquisition or company sale – from the confidentiality statement, the letter of intent, the contractual documentation to the conclusion of the purchase contract. Our experts have many years of experience and also provide consultation in special situations with the company sale or company acquisition in the area of distressed M&A.
Restructuring of the personnel organisation
A more effective organisation of personnel structures is often an important building block in the reorientation of the company strategy. When companies need to give notice to their employees, legal expertise is important, as is the case for negotiations on severance payments for redundancies or for the negotiation of a compensation agreement and social plan.
If the dismantling of jobs is necessary, e.g. during a company restructuring, personnel measures must be planned in a timely manner and implemented correctly. Concrete measures are the preparation and execution of organisational, behavioral and personal dismissals. In addition, organisational alternatives for the transfer of operations have to be checked. In individual cases, mass dismissal procedures pursuant to § 17 KSchG must also be carried out. In addition to the establishment of transfer companies, we also support the conclusion of collective restructuring agreements with trade unions. An important aspect are the participation rights of the company constitutional bodies to be considered in advance, in particular professional negotiations with works council and trade unions. Other services include representation in front of the labour court and counseling on retirement provision. In close co-ordination with our reorganization experts, we provide these in the case of restructuring.
PLUTA advises companies on the restructuring of the HR organisation and its implementation. The respective organisational concept is adapted to the needs on location. Experienced specialist lawyers for employment law as well as restructuring experts ensure the long-term successful integration of the new structure into the company. The concepts optimise the work processes in the company and secure the business success.
Consultancy for banks and companies especially for loan and collateral agreements
The professional approach between companies and banks or security providers is one of the central prerequisites for business success. If loans are terminated, the entrepreneurial existence is often at stake. At the same time, bank law is a particularly complex legal area. We advise both banks and Sparkassen as well as companies on all legal aspects of credit and security agreements – whether guarantee contracts, movable collateral, mortgages, assignments for security or transfers of security with retention of title. PLUTA offers a comprehensive consultancy service, which includes the examination of existing hedging and credit agreements as well as their initial preparation. Our legal and specialist lawyers for bank and capital market law help you to enforce your rights and interests in court or out-of-court. Financial know-how and legal expertise - PLUTA offers both from a single source.
Changes in management
For companies and their employees, a change in the management is a decisive situation that often sets the course for the future. The change at the top requires legal experience and human sensitivity at the interface between labour and company law. Therefore, the preparation and implementation absolutely belongs in the hands of experienced experts. PLUTA lawyers advise on all legal issues and support the company throughout the entire transition period. In crisis situations, PLUTA also assumes interim management. Experienced managers take on challenging operational management tasks and are supported by lawyers in legal matters.
Liability claims against company bodies
In many companies, the effective enforcement of claims against their organs is an increasingly important issue. The actions of directors, managers and supervisory boards are subject to strict regulations by courts and legislators, which have been extended over the past years. Subsequently, the possible reasons for liability claims have increased enormously. PLUTA experts advise on all aspects related to the topic and help in the judicial enforcement of claims against organs and insurance companies or in the case of out-of-court dispute settlement. We also audit management and business orders. Our experts advise not only companies, but also managing directors in the defence of liability claims. Through an in-depth analysis of relevant business transactions, we support management boards, managing directors and supervisory board members and provide assistance in all legal matters.
Consultancy and representation around the real estate portfolio and commercial leases
Large property portfolios confront owners with particular challenges and legal questions concerning real estate and construction law. PLUTA lawyers provide them with comprehensive support and thus provide the basis for the successful management of the real estate portfolio. The broad range of services includes, for example, the processing and examination of real estate-specific contracts, the effective enforcement of claims for remedying defects and claims for damages and, in the worst case, the representation of your interests in court. Asset protection and the increase in value of real estate are the focus of the legal advice at PLUTA.
Consultancy and representation on trade representation and authorised dealer law
Trade representatives are people who are regularly employed in the field of sales and who are acting on behalf of a third party's name and for their account. An authorised dealer, on the other hand, is entrusted with selling goods of another entrepreneur in his own name and for his own account. In both cases, there may be typical conflict situations and emerging questions, which require business law experience and sensitivity. For example, there are often disputes about the subjects of commission and compensation claims in commercial representation. Since, for example, the latter has to be claimed within a period of only one year, a rapid and targeted action is required here. On the other hand, the authorised dealer is not legally regulated by the Commercial Code, so that questions are raised about the current case law or the analogous application of standards to the trade representative. Our lawyers are specialised in the review and preparation of authorised dealer and trade representative contracts in order to assist quickly and effectively.
The effects of insolvency on creditors and creditor groups
The restructuring opportunities in the case of corporate insolvencies and the prospects for creditors to obtain the highest possible quota on existing receivables depend to a large extent on the experience and suitability of the insolvency administrator and his team. PLUTA has many years of experience in insolvency administration and is thus well acquainted with the effects of insolvency on creditors and creditor groups. This expertise enables practical consultancy on all insolvency law issues for creditors and groups of creditors. Our services include advising on the impact of insolvency on contracts of all kinds as well as the enforcement of claims and security rights (separation/segregation rights) in insolvency at home and abroad.
Liability claims against managing directors in case of insolvency of the company
In companies, many strategic and operational decisions are taken by the management on a daily basis. These decisions, as well as general developments, are influenced by interest groups or, for example, boards. The PLUTA experts have various qualifications, among others as specialists for bank law, tax law and insolvency law, and are therefore competent partners for the examination of a possible enforcement of liability claims against managing directors or board members. The basis for enforcement is an in-depth analysis of relevant business transactions. Through our many years of experience, we advise you in a qualified and effective way to deal with any incidents of insolvency, unscrupulous behaviour or breaches of the provisions on the maintenance of capital. Business transactions and the conduct of managing directors are examined legally and businesswise. Our lawyers have many years of experience and the knowledge to recognise and evaluate legal violations.
Liability claims against shareholders in case of insolvency of the company
We advise companies on how to enforce their corporate claims during insolvency. Important topics are the assertion and defence of avoidance claims in the insolvency, as well as the valuation of lawful company claims in connection with shareholder loans, capital raising and capital preservation. The examination of liability claims against shareholders requires a high degree of know-how. Our specialist lawyers and business experts have the necessary expertise to recognise possible claims. We support affected companies and contact persons with competent consultancy.
Contest of debtor's transactions in insolvency proceedings
According to the rules of the insolvency regulation, an insolvency administrator has the possibility to make certain legal actions, such as to challenge payments to suppliers, service providers or landlords, and thereby reverse them. Subsequently, these payments must be returned. Details of the right to appeal are a complex legal issue. Experience and expertise, as well as in-depth knowledge of the current jurisprudence, are indispensable prerequisites for effectively countering avoidance claims.
Our Quality
Our experts have many years of practical experience, fluent foreign language skills and multiple qualifications in our core competences of company, labour, tax, insolvency, bank and capital market law. Our aim is to provide our customers with timely and qualified consultation, in order to create transparency and legal certainty and to find efficient solutions. This means, first of all, to exploit all out-of-court possibilities. Therefore, we also work together with our colleagues from the restructuring department as well as from the insolvency administration in overlapping teams - or connect with our colleagues from other European branches. Therewith, we secure business successes for companies.
We help your Company
Establishing legal certainty is our core competence. This is how we secure your business success. Take advantage of our wide range of services.
Team Legal Consulting Germany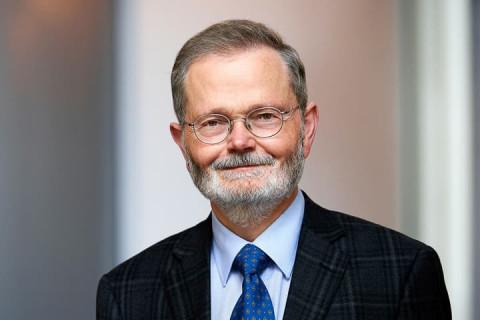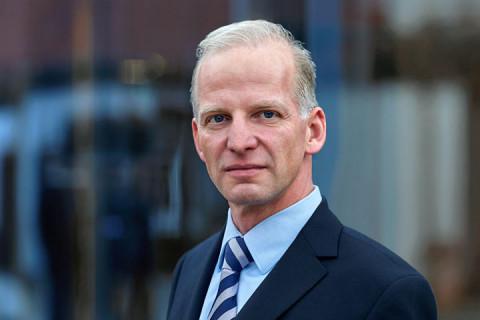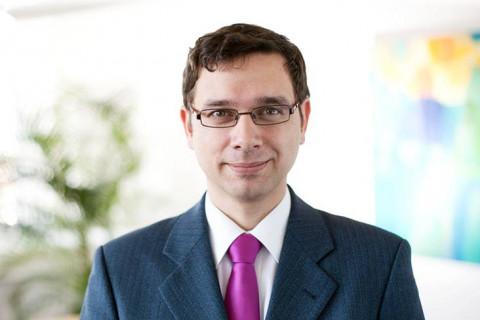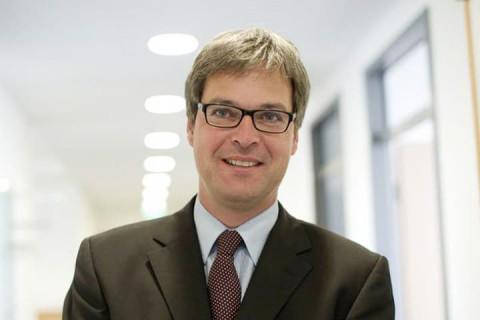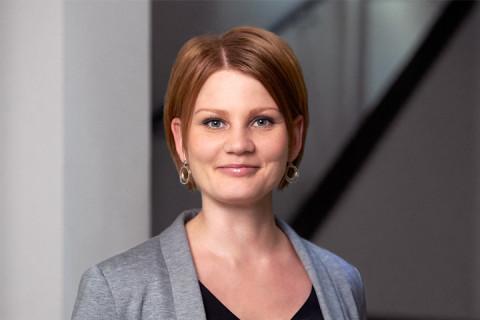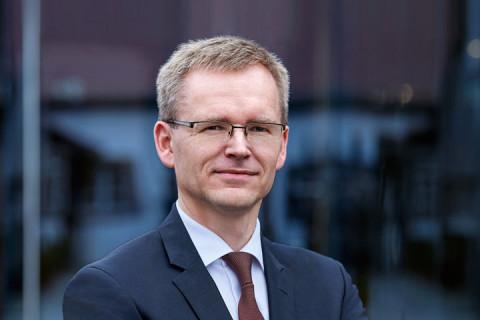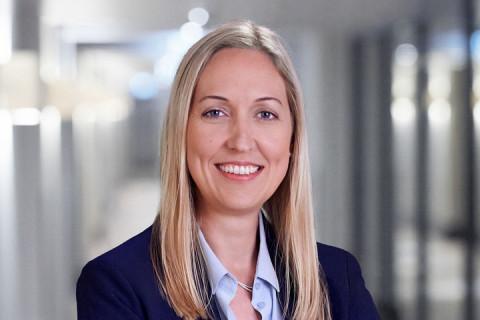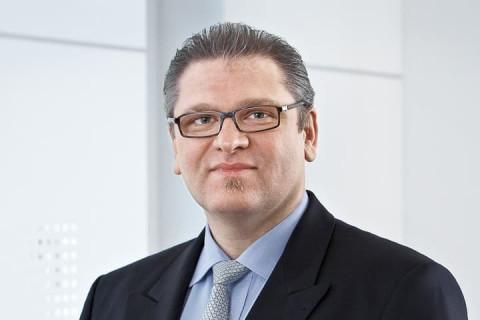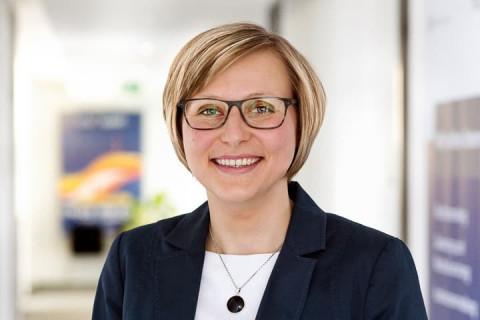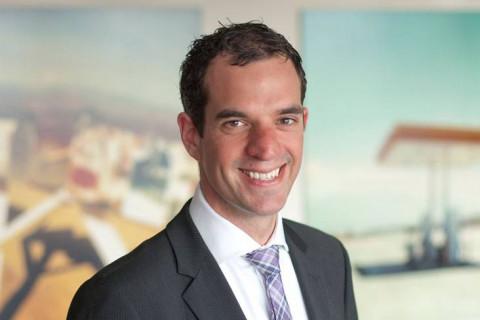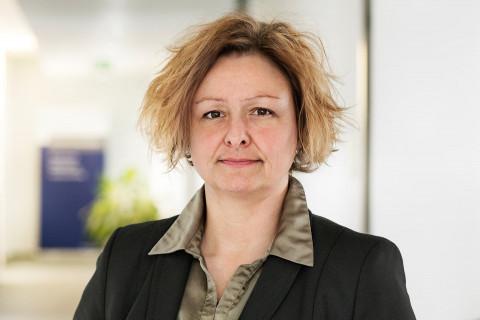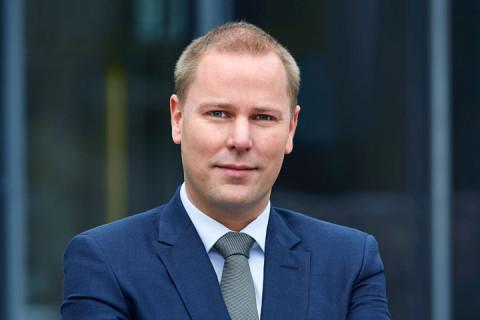 Team Legal Consulting Italy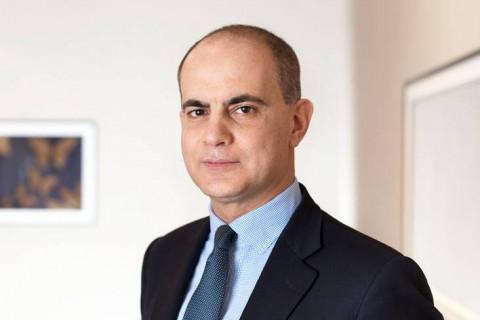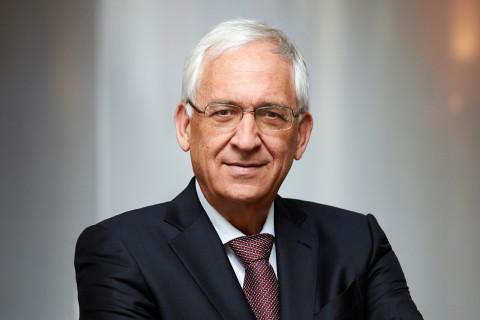 Team Legal Consulting Spain