PLUTA Rechtsanwalts GmbH
Güldenstraße 26
38100 Braunschweig
+49 531 1805261-0
+49 531 1805261-9 (Fax)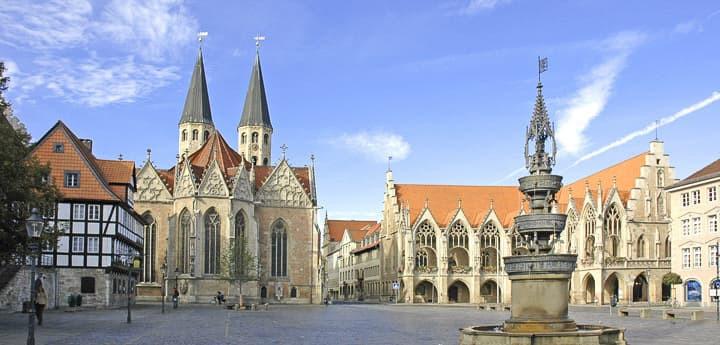 Since 2013, PLUTA has had a branch office in Braunschweig (Brunswick). The experienced team has already managed a large number of proceedings involving such companies as Gerecke GmbH Tief- und Straßenbau, GLS Energie Deutschland GmbH, TANDEM Personaldienstleistungen GmbH and Druckerei Schiemann GmbH.
The second largest city in Lower Saxony was first mentioned in documents in 1031. At that time, the place was known as "Brunesguik", from which the name Braunschweig was derived in the middle of the 16th century.
In 2007, Braunschweig was awarded the title of "City of Science". Expenditure on research and development is above average in comparison with the gross domestic product. This means that Braunschweig is one of the most research-intensive regions in Europe. One emphasis is on mobility research in the areas of road, rail and air. Two of the locally based companies are the German Aerospace Centre (DLR) and the Lower Saxony Research Centre for Vehicle Technology (NFF). Both large companies and SMEs appreciate this innovative setting and the economic stability. Other companies that have their headquarters in Braunschweig include Nordzucker AG, Volkswagen Financial Services AG and the clothing company New Yorker.
Braunschweig is conveniently located thanks to being optimally linked to the rail network and having Braunschweig-Wolfsburg airport as an important cargo and business airport. Moreover, there are several motorways and trunk roads in the direct vicinity of the city. The port on the Midland Canal, with its four transshipment points, provides connections with the Ruhr region, Berlin and Hamburg.
Thanks to their knowledge, the PLUTA staff can provide companies in need of restructuring with support in this dynamic, scientific centre. In the event of an insolvency, our experts always aim at giving the companies good prospects of a successful future.