PLUTA Abogados y Administradores Concursales, SLP
Avda. Diagonal 640, 6ª Planta
08017 Barcelona
+34 93 4441876
+34 93 4196751 (Fax)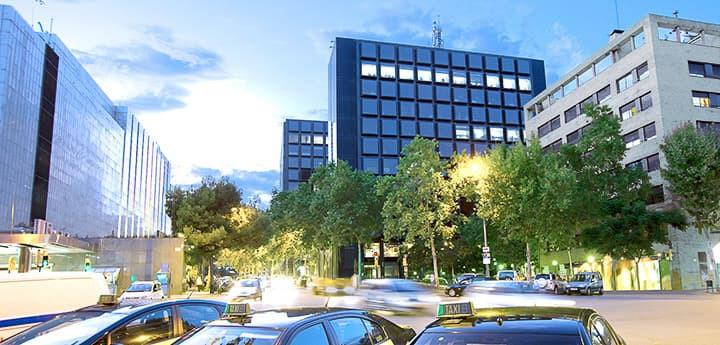 Since 2005, PLUTA has been represented on the Iberian peninsula by its own company, PLUTA Abogados y Administradores Concursales, SLP, and by its own branch offices. The Barcelona branch office was the first to open and in the meantime celebrated its 10th anniversary.
For many years now in the capital of Catalonia, the PLUTA experts have been successfully working with both nationally and internationally operating companies in the areas of restructuring, insolvency administration and legal advice in order to ensure the future existence, an adequate level of equity capital and competitive returns of these companies.
Thanks to the intensive network of the PLUTA team in Barcelona with the German branch offices, business partners benefit in particular from the specific knowledge regarding the legal and economic conditions affecting cross-border projects between Spain and Germany. Moreover, all-round support is guaranteed in both countries and on a cross-border basis thanks to the international background of the PLUTA teams. As a result, PLUTA attorneys, restructuring experts and insolvency administrators have become much sought-after contacts for both banks and investors.
Barcelona's most important business sector is tourism. The million-plus city on the Mediterranean is visited by more than 7.9 million tourists every year. Other major industries are export, the food industry, IT development as well as the chemical and pharmaceutical industry.
The second largest city in Spain has five public universities and numerous private universities ensuring the availability of highly-qualified, young talent.
Barcelona is famous for its Sagrada Família, which was designed by the architect Antoni Gaudí. Construction already began in 1882 and still has not been completed yet. Seen strategically, the Mediterranean city is very well situated and is an important area for the Mediterranean region, serving as the gateway to southern Europe, the starting point for Latin America and the bridge leading to the Maghreb region.
Barcelona also has optimal transport facilities and systems, with high-speed train connections to the most important cities in Catalonia, direct connections to Paris and Madrid, a well-developed, circular motorway network around the city, several airports in the vicinity and one of the largest European and Mediterranean ports. The city itself has a closely-knit network of suburban and underground trains, buses and trams.
In this dynamic, multicultural economic region, the PLUTA attorneys, restructuring experts and insolvency administrators are in great demand by banks and investors as well.