PLUTA Rechtsanwalts GmbH
Frickestraße 2
04105 Leipzig
+49 341 49036-50
+49 341 49036-99 (Fax)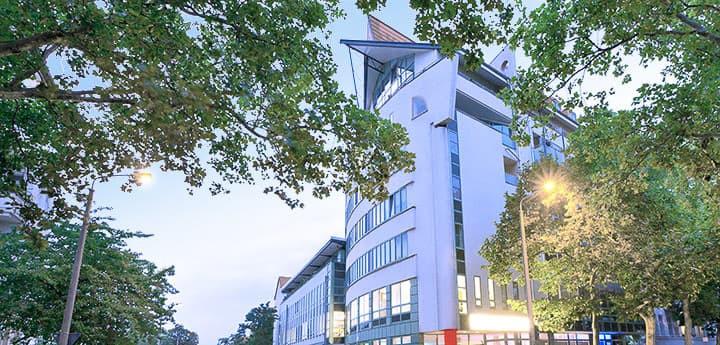 Since 1990, PLUTA has been represented by its branch office in the centre of Leipzig, the city with the highest population in the state of Saxony. The members of the team provide business partners with comprehensive advice and support in the areas of insolvency administration, restructuring and legal matters. They have managed or are still managing the insolvency proceedings for such companies as the printing house Sachsendruck Plauen GmbH, the building group LICON Wohnbau Gruppe or frozen food supplier Tiefkühlkost GmbH & Co. KG.
The first documented reference to Leipzig was made more than 1,000 years ago when Bishop Thietmar von Merseburg cited the "urbs libzi" in his chronicle in 1015. For some years now, the city has been regarded as a booming business centre. Porsche, DHL, BMW as well as some suppliers have all founded branches there. The creative industry as well has now discovered the city thanks to its particularly convenient location as regards rail transport and its close links to several motorways. Moreover, the Federal Administrative Court is located in Leipzig.
The city's university was attended by such well-known literary figures as Johann Wolfgang von Goethe, Gotthold Ephraim Lessing and Erich Kästner and is one of Germany's oldest universities, founded in 1409. To add to this, there are other universities and universities of applied sciences as well as numerous schools of general education whose courses ensure the availability of qualified, young talent. Leipzig, and in particular St. Nicholas Church, is associated with the beginning of the end of the German Democratic Republic and is today the economic motor in eastern Germany.
Those companies that are in need of restructuring in or around Leipzig despite the region's booming industry have competent contacts in PLUTA's insolvency administrators and restructuring experts, who not only know the structural peculiarities of the region, but also the supra-regional economic conditions extremely well.