PLUTA Rechtsanwaltsgesellschaft mbH (studio legale)
Via C.G. Merlo 1
20122 Milano
+39 02 76113100
+39 02 3792 1157 (Fax)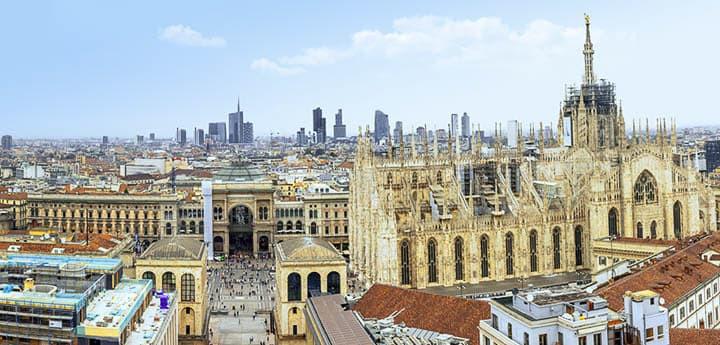 Since as early as 2001, the experienced members of PLUTA's team at the Milan branch office have been advising their clients in the areas of restructuring, insolvency and issues involving commercial law. So when ViSi Management GmbH wanted to take shares in other companies, together with PLUTA's branch office in Barcelona, they provided the company with the necessary advice to ensure a successful transaction. A further instance was when a bank was successfully provided with top advice over a period of 20 months during a one-billion-euro restructuring process. Moreover, one of Germany's largest banks was advised on issues arising from an insolvency situation in Italy with regard to the debtor company and its subsidiary.
Approximately 100 of the largest enterprises in Italy have their headquarters in Milan, the capital of Lombardy and one of the most dynamic regions in the European Union. The major sectors in Milan are car manufacturing, the fashion and clothing industry, the chemical industry, medical and biological technology, mechanical engineering as well as the financial sector.
The PLUTA experts can support companies wishing to rethink their organisational positioning in this dynamic setting by offering them a wide range of specific restructuring concepts.
As a leading economic and industrial city, Milan is Italy's largest transport node and has one of Europe's largest tram networks as well as three international airports, making it the second largest air transport hub in Italy.
Milan is not only Italy's financial centre (headquarters of Milan Stock Exchange and a large number of banks), but is also the location for by far the most branches of foreign companies in Italy as well as being Italy's capital of culture, fashion and the media. Large Italian media groups, a great number of publishing houses and news agencies, many national and international Internet providers have branch offices in Milan (e.g. Google and Yahoo!). Well-known Italian fashion brands (e.g. Versace, Prada, Armani, Dolce & Gabbana, Valentino) are domiciled in the city, which is competing with such fashion capitals as Paris, New York, London, Rome, Los Angeles or Tokyo.
Milan has seven universities with a total of 48 faculties, thus offering the ideal opportunities for the advancement of highly qualified young talent.
Milan is also Europe's cultural capital. Some of the city's most famous attractions are the Teatro alla Scala, the Church of Santa Maria delle Grazie, which is included in the UNESCO World Heritage sites list and is famous for Leonardo da Vinci's fresco "The Last Supper", Sforza Castle, the Galleria Vittorio Emanuele II, the Navigli canals and the Brera Quarter.
PLUTA's insolvency administrators and restructuring experts advise their business partners directly in Milan's historical city centre. Thanks to the varied industrial landscape in and around Milan, they have been able to build up a comprehensive knowledge of the various business sectors in this market since the branch office was founded. This ensures that both local and international clients will be given advice geared towards finding a solution and given highly practical support for implementing their projects.