PLUTA Rechtsanwalts GmbH
Amsterdamer Straße 192
50735 Köln
+49 221 6695203 - 0
+49 221 6695203 - 99 (Fax)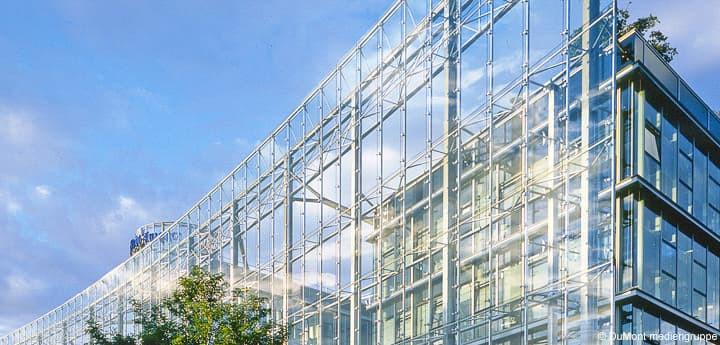 The PLUTA branch office at one of the most significant economic locations in Germany was founded in 2007. Since then, the members of the Cologne team have supported companies operating in a wide range of industries during restructuring projects, have advised them on issues relating to economic law and have been active in insolvency administration. PLUTA's attorneys, restructuring experts and insolvency consultants have managed or are still managing the insolvency proceedings for such companies as matratzen direct AG ("MFO"), Westwind Verpackungen GmbH, DORINT Hotel in Augsburg GmbH & Co. KG, Hotel in Kaiserslautern GmbH & Co. KG, Bücherwelt GmbH, Dr. Friedrich Middelhauve GmbH & Co. KG, Brennwagen GmbH or Vapiano group.
Cologne is one of Germany's economic centres and has a wide variety of industries not only with a strong development potential, but also with a strong emphasis on diversification and services. The major economic sectors present in this area include car manufacturing, energy and water supply, the chemical and food industries as well as the publishing and insurance industries. More than 80 percent of the people working in Cologne are employed in the service sector.
Moreover, the number of start-ups is growing in Cologne, which is not only an innovative media city, but also Internet city – many renowned companies are based here, such as Microsoft Deutschland GmbH, NetCologne, Host Europe, HRS, Kalaydo or Pixum.
Tourists and visitors wishing to go to a trade fair or an event will also find the fourth largest city in Germany to be very attractive and its inhabitants to be tolerant and fun-loving. Cologne is Germany's oldest city with a history covering almost 2,000 years. There are many unique sights to be seen, such as Cologne Cathedral, the fortifications surrounding the city or the comprehensive cultural programme, including Cologne Carnival.
Cologne is one of the four largest university cities in Germany with approximately 100,000 students and more than 3,000 scientists at eleven public and private universities, offering many different courses of study. Moreover, thanks to the large number of foreign students, Cologne is considered to be a multicultural city.
In this dynamic environment, PLUTA's specialists with a high level of expertise are active in both legal and business areas and can provide company owners, courts and creditors with valuable support. Thanks to the convenient location with links to the Rhine waterways and thanks to the proximity of the Ruhr region and the Benelux states, PLUTA's restructuring experts and insolvency administrators can reach customers and business partners very quickly.