PLUTA Rechtsanwalts GmbH
Julius-Mosen-Platz 2
26122 Oldenburg
+49 441 2492805-0
+49 441 2492805-9 (Fax)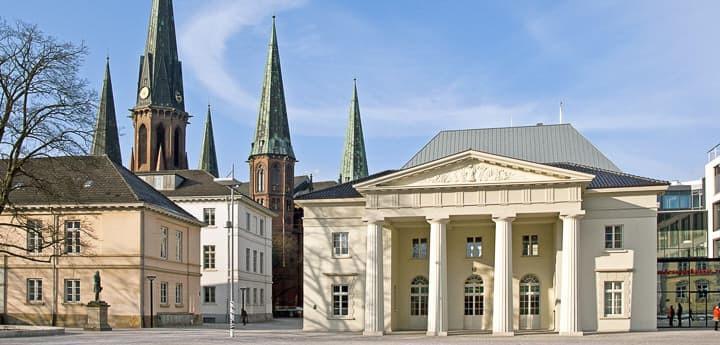 PLUTA has been firmly established in Oldenburg since 2012, specialising in company restructuring, insolvency administration and legal consulting. The combination of commercial and legal expertise enables PLUTA's restructuring experts to provide a professional service not only to small and medium enterprises such as NAVITEK - Schiffsreparatur- und technische Beratungsgesellschaft mit beschränkter Haftung (a ship repairer and technical consultancy company), but also to complex procedures such as Evangelisch-Lutherisches Altenheim Hesel gGmbH as well as the SKN Group.
Oldenburg is the fourth largest city in Lower Saxony, after Hanover, Brunswick and Osnabrück, and therefore one of the main centres in the state. As the centre of the Weser-Ems region, the city has been part of the European Metropolitan Region of Bremen/Oldenburg, one of the eleven European metropolitan regions in Germany, since 2005. This status is now supported by the various university research and non-university development institutions as drivers of the economy. This is of particular benefit to the key sectors of energy, computer science and the health industry.
In addition to a strong service sector in the field of banking and insurance, large manufacturing companies in the automotive supply industry, food and printing have also established themselves in Oldenburg. Well-known companies include the Oldenburgische Landesbank AG, the Öffentliche Versicherungen Oldenburg, CEWE Stiftung & Co. KGaA, and the EWE Aktiengesellschaft. They benefit from the friendly economic and business environment, that they themselves believe Oldenburg has created.
Thanks to its major motorway intersection, Oldenburg is an important gateway to northern Germany, Providing easy access to Ostfriesland, Bremen and Wilhelmshaven.
PLUTA's Oldenburg Branch is located near the river Hunte in the new, urban quarter Alter Stadthafen (old city harbour). This central location not only offers our lawyers, business consultants and insolvency administrators easy access to our local business partners, but also speedy access to companies in the wider Oldenburg region. They are therefore not only expert consultants in all aspects of business law but also reliable partners for diverse interest groups, such as business managements, partners, judges, judicial officers, creditors in restructuring projects or insolvency proceedings, and national or international companies.