PLUTA Rechtsanwalts GmbH
Schillerstraße 16
32052 Herford
+49 5221 17487-90
+49 5221 17487-99 (Fax)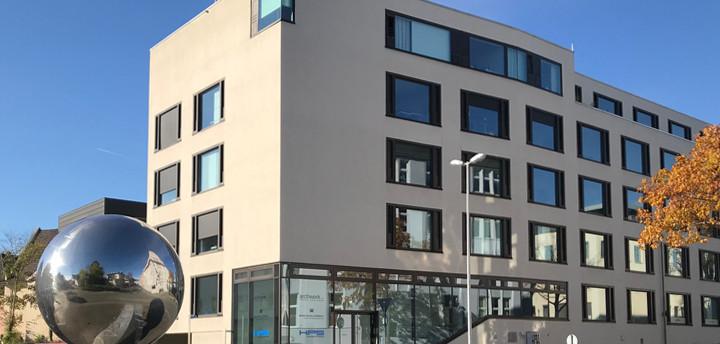 Since 2012, PLUTA has been represented in Herford by its branch office. Thanks to their considerable experience, the members of the team can provide their customers with support in legal issues and offer expert advice in the area of restructuring. Moreover, PLUTA's attorneys in the North Rhine-Westphalia town are also active in insolvency administration. The staff of the Herford branch office have already managed a large number of proceedings for such companies as Aqua Vital GmbH, DTS Medien AG or Phönix B+T Beratung und Transfer GmbH.
Herford is situated centrally in the administrative region of Detmold. Since the Hanse town has the ideal infrastructure, it is a very popular location for logistic centres. Deutsche Post AG and the United Parcel Service (UPS) as well as other logistic companies operate facilities here. In addition, three of the five largest men's wear companies in Europe, Ahlers, Bugatti and Brax Leineweber, really appreciate the advantages of having their headquarters in Herford. However, companies in the food industry, such as Humana, or in the mechanical engineering industry can also be found in the North Rhine-Westphalia town.
As early as the New Stone Age, the village at the estuary of the rivers Aa and Werre was considered to be a good place to settle down. The Saxon nobleman Waltger founded Herford Nunnery in 789. The points at the intersection of the trade and army roads gave the place its name, derived from "Heeresfurt" (army ford).
Today, Herford is conveniently situated near to the A2 motorway and is linked to the rail network. It also has an airport in the direct vicinity. In this well networked area, PLUTA's experts are in Herford to use their expert knowledge to support companies in need of restructuring competently and to manage insolvency proceedings in such a way that the best possible results can be achieved.