PLUTA Rechtsanwalts GmbH
Mankhauser Straße 7a
42699 Solingen
+49 212 22172-0
+49 212 22172-18 (Fax)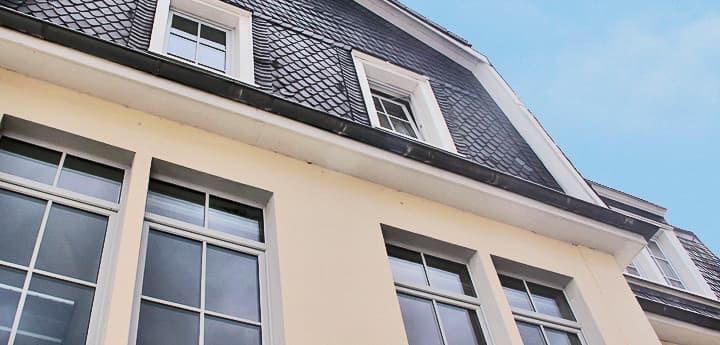 Since 2007, insolvency administrators and attorneys at PLUTA's branch office in Solingen have been active for companies operating in a wide range of industries. The members of the PLUTA team have many years of experience in restructuring, insolvency administration and providing legal advice. However, they do not only focus on companies with insolvency issues. The Solingen restructuring experts start advising the management boards or the company owners at a really early stage in order to get or to keep the companies on course. The PLUTA experts have managed or are currently managing the projects and proceedings for such companies as matratzen direct AG ("MFO") , Vapiano, Gold-Zack AG, Pako Immobilien AG, Zassenhaus GmbH & Co. KG, European Specialty Rückversicherung AG, DIE GRAUEN – Graue Panther Vermögensverwaltung GmbH or Lichttechnisches Werk GmbH – always with the goal of preserving the companies.
The city of Solingen is internationally known as the centre of the cutlery industry in Germany and is also called the "blade city". 90 percent of the companies operating in the German cutlery industry have their headquarters in Solingen. The production of cutlery accounts for 21 percent of the total revenues from the manufacturing industry. The city's name "Solingen" is protected under trademark law and stands for high-quality knives and scissors.
Together with Wuppertal and Remscheid, Solingen is situated in a region with a tradition for handicraft and industry and centrally located in Germany and Europe. The economy is varied, however, large industrial companies tend to be an exception. The industry structure of Solingen is predominately characterised by small to medium-sized enterprises and highly trained staff. Further important sectors are the car parts industry and galvanising technology. The latter constitutes an important industrial sector in Solingen accounting for approximately 150 companies and makes the city one of the most important locations in Germany for the galvanising industry.
From a purely geographical point of view, Solingen is situated in Bergisch Land, however, culturally, the city is part of Rhineland and politically part of North Rhine-Westphalia. Furthermore, Solingen is part of the Rhine-Ruhr metropolitan area and is considered to be one of the safest major cities in Germany.
The city owes its charm to the contrasting faces – the traditional and the modern lie side by side and compete constantly with one another.
In this contrasting environment, the PLUTA experts have gained comprehensive knowledge of the industrial sectors over many years and learnt to appreciate regional attributes. Today, they support managing directors, courts and creditors with their comprehensive knowledge – not only with regard to legal matters, but also in business questions.