PLUTA Rechtsanwalts GmbH
Leipziger Straße 62
09113 Chemnitz
+49 371 26201-0
+49 371 26201-11 (Fax)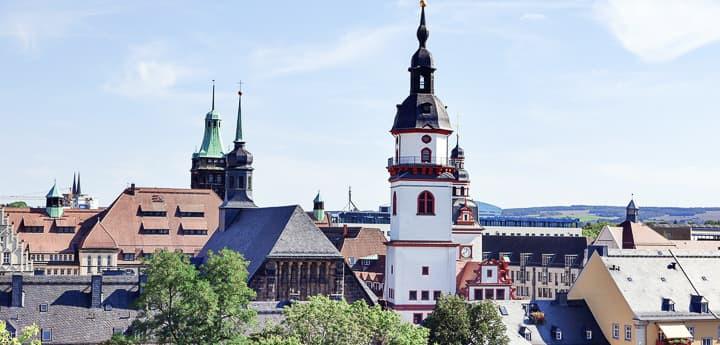 Chemnitz is situated in the south-west of the Free State of Saxony and is part of the metropolitan area of Central Germany, which includes Leipzig, Chemnitz, Zwickau, Halle, Dessau-Roßlau, Jena and Gera. Furthermore, the Saxon State Directorate is also located in the city.
Since 2002, managing directors, company owners, courts and creditors have been receiving support from PLUTA's insolvency administrators and restructuring experts, who all have many years of practical experience as a result of successfully supporting such companies as FEA Regeltechnik AG, Frenzel Tiefkühlkost GmbH & Co. KG, LKC Logistik GmbH or Tannenberger Garne und Textilien GmbH.
The city has more than 246,000 inhabitants and is well linked to the long-distance road network and the national air traffic system. Situated on the northern edge of the Ore Mountains (Erzgebirge), Chemnitz is a technology location, the core segments being the car industry and its suppliers, mechanical engineering and plant construction, the metal processing industry and IT. The location is characterised by a large number of SMEs, many of which are managed by their owners. However, even major companies have settled in and around Chemnitz.
Local companies confirm that Chemnitz has a fine balance between industry, trade, services and research and consider it to be an exceedingly pro-business city. It is therefore no coincidence that well-known companies are domiciled here, such as Bruno Banani, Hörmann Rawema, Siemens AG Chemnitz, ThyssenKrupp KST GmbH, Union Werkzeugmaschinen GmbH Chemnitz, Voith Industrial Services or Volkswagenwerk Chemnitz.
Chemnitz Technical University, which has been in existence for more than 180 years, as well as 50 research and development institutes ensure a highly-qualified environment thanks to their dynamic process of innovation. The fact that the staff are well trained is an important reason for the choice of the location and an essential requirement for a top technological position in the processing industry.
In these dynamic and innovative surroundings with positive underlying conditions, which are permanently in a state of transformation, PLUTA's specialists are much sought-after contacts with excellent expertise and in-depth knowledge of the business sectors. Our Chemnitz team, with their expertise in the areas of insolvency proceedings and restructuring would also be pleased to offer you support and advice on how to manage your projects successfully.