PLUTA Rechtsanwalts GmbH
Ostertorstraße 7
32312 Lübbecke
+49 5741 337-300
+49 5741 337-338 (Fax)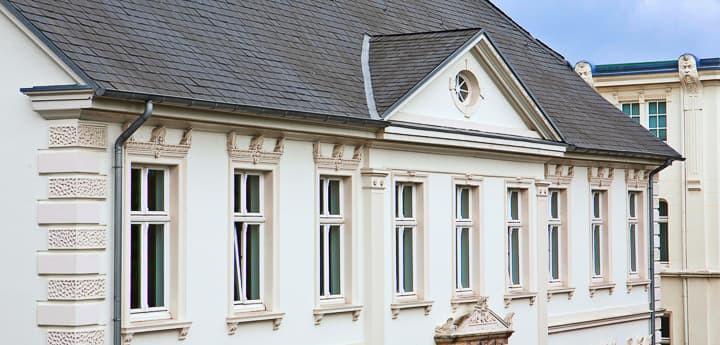 Lübbecke is situated in the middle of East Westphalia between the three cities Bielefeld, Herford and Osnabrück. The town is the economic centre of the western part of the Minden-Lübbecke district and is also the location of many enterprises of supra-regional significance. On the whole, the region has a broad spectrum economy consisting of industry, commerce, services, trade and handicraft.
PLUTA's experts help local companies in legally and economically difficult situations. In particular, PLUTA provides support when it comes to restructuring and turning around companies that have been affected by a crisis or insolvency. For example, restructuring based on an insolvency plan was successful in the insolvency proceedings for the Lübbecke-based fashion company Liberty Damenmoden GmbH with more than 100 branches and 500 employees in Germany and Austria. Moreover, the members of the PLUTA team, who have both legal and business knowledge, have managed many other proceedings and advise companies in the Lübbecke area.
Lübbecke can look back on a long history. The town was mentioned for the first time in 775 and received its town charter in 1279. Today, Lübbecke has a population of approximately 26,000 inhabitants. The town combines the tradition of the trading and industrial companies with a wide range of modern services.
Lübbecke has the considerable competitive advantage of being situated in the direct proximity of the European north-south and east-west traffic axes. The town is linked to Bad Oeynhausen and Osnabrück and further on to the Netherlands via the A30 motorway. In addition, there is a link to the Ruhr region, Hanover, Berlin and further on to East Europe via the A2 motorway. Within a radius of 100 kilometres, there are no fewer than four airports – Münster/Osnabrück, Hanover, Bremen and Paderborn/Lippstadt. Furthermore, Lübbecke has a transhipment port on the Midland Canal. The town is also a member of the "Hafenband am Mittellandkanal" project involving cooperation between several ports on the Midland Canal. This canal is the longest man-made waterway in Germany, having a length of 325.7 kilometres. It connects the Dortmund-Ems Canal with the river Elbe and the Elbe-Havel Canal.