PLUTA Abogados y Administradores Concursales, SLP
Paseo de la Castellana, 8
6º Izquierda
28046 Madrid
+34 91 577 72-41
+34 91 577 71-82 (Fax)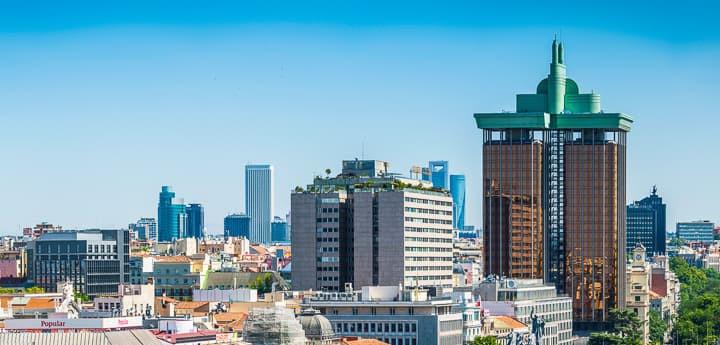 The PLUTA branch office in Madrid, centrally located in the heart of Spain, has existed since 2008; Spain's capital is the largest city in southern Europe, with a population of around 3.3 million.
Thanks to its many years of expertise and the specific know-how required in this sector, PLUTA's team in Madrid can look back on numerous successful cases of various sizes for companies – including Imtech Spain S.L., Obrum Urbanismo Y Construcciones S.L., DHO Infraestructuras S.L., DHO Grupo Constructor Corporativo S.L., Obras San Anton S.L., Grupo DHO Obras y Construcciones S.A., Nervión Industries Engineering and Services S.L.U. and Duro Felguera S.A. The staff's core competences include insolvency administration, restructuring and legal advice for a wide variety of companies. Thanks to close interaction within its professional network and an international team, the PLUTA experts in Madrid are also the right contacts when it comes to cross-border proceedings.
Madrid is Spain's leading business and industrial centre, and many well-known companies from the aviation, automotive, textile, chemical and food industries are located there. Moreover, various banks and numerous international corporations also have facilities in the city, which has six universities and many other educational institutions where young people are trained to become highly qualified experts.
Madrid Airport, about 15 km to the east of the city, is one of Europe's largest hubs. The Spanish capital is also connected to all of Europe's major metropolises by the rail network and many motorways, while its individual urban districts are linked by the metro system.
Based in this dynamic and well-connected European city, characterised by its numerous cultural offerings and landmarks, the PLUTA attorneys, restructuring experts and insolvency administrators are ready to support their clients' managing directors, shareholders and creditors at any time. Directly available on site, PLUTA's experts in Madrid can provide assistance in all legal and business matters.