PLUTA Rechtsanwalts GmbH
Zweigertstraße 53
45130 Essen
+49 201 890957-10
+49 201 890957-19 (Fax)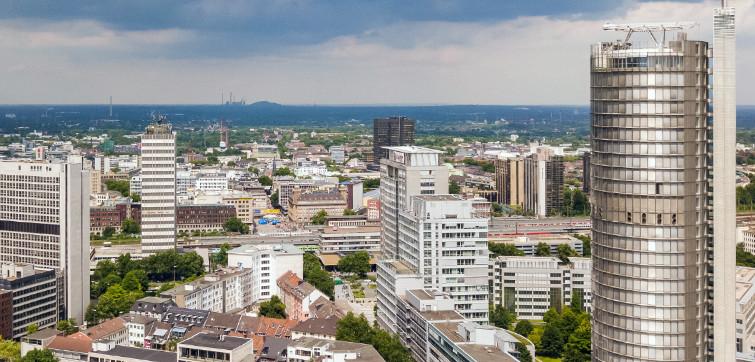 The members of the PLUTA team in Essen regard themselves as specialists in restructuring and turning around companies that have been affected by a crisis. Our experts offer companies specialist knowledge in the fields of legal advice, restructuring and insolvency administration. If required, interdisciplinary teams can be created in order to combine legal and business expertise and to provide the support needed. Thanks to their extensive practical experience and their proximity to our local customers and business partners, our restructuring officers and insolvency administrators have already been able to successfully conclude a large number of insolvency proceedings for such companies as Prime Plastic GmbH or Recyclingpark Fürst Leopold Dorsten GmbH.
Essen is situated in the heart of the Ruhr region and the Rhine-Ruhr metropolitan area. The headquarters of three blue-chip groups, ThyssenKrupp, E.ON and RWE, are situated in this city. In addition, there are further enterprises from the most varied of industries – from large companies to SMEs and small handicraft businesses. In view of this, managing directors and company owners benefit from the competence and expertise that the PLUTA attorneys have.
PLUTA's Essen branch office is situated in the centre of the North Rhine-Westphalia industrial capital. As regards transport facilities and systems, Essen is conveniently located since it is directly linked to several motorways. The city also has a direct link to Düsseldorf airport via the A52 motorway and, thanks to the rail network, it has both national and regional train connections.
Essen was mentioned for the first time as early as 851 when Bishop Altfried von Hildesheim founded the famous abbey. The Krupp family moved to Essen in the 16th century and had a very strong influence on the city, which is still noticeable today. At present, Essen has a population of more than 580,000 inhabitants. If the city was formerly dominated by the mining industry, then today it offers great diversity both economically and culturally since it is constantly in a state of change. In 2010, Essen, together with the Ruhr region, was given the title "European Capital of Culture". Moreover, the city holds the title "European Green Capital", which was awarded by the European Commission. In 1972, Essen University was founded; since its merger, it has been known as Duisburg-Essen University, one of the ten largest universities in Germany with more than 40,000 students.