PLUTA Rechtsanwalts GmbH
Waltherstraße 9
97074 Würzburg
+49 931 3040879-0
+49 931 3040879-9 (Fax)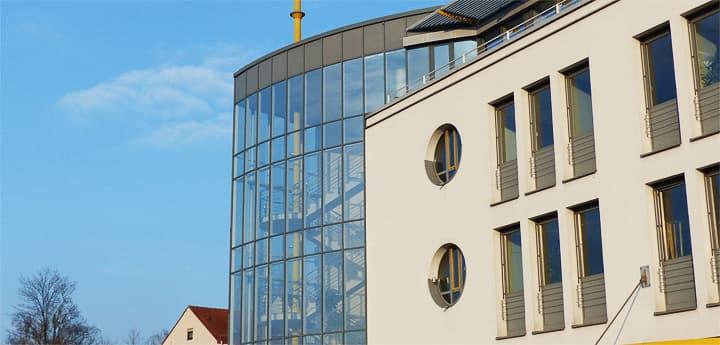 The PLUTA team at the Würzburg branch office has been providing companies in the district of Lower Franconia as well as in the bordering regions of Middle Franconia, Upper Franconia, Hessen, Thuringia and Baden-Württemberg with support in restructuring processes and turnarounds since 2006 – above all, when these companies have been affected by a crisis or insolvency. It goes without saying that this support also includes comprehensive legal advice on issues ranging from labour law to company law.
The restructuring experts in Würzburg combine legal and business expertise, collaborating closely with other PLUTA branch offices. As a result, managing directors and partners as well as courts and creditors can rest assured that they will be given the best possible support, even if the proceedings are very complex or the projects extremely demanding. Turnarounds, such as in the case of Integra gGmbH, the Mögglingen-based non-profit making company for work and qualifications, or the drop forging company Suhler Gesenkschmiede und Bearbeitungswerk GmbH, have been successfully conducted by the Würzburg branch office in recent years.
Würzburg is one of Germany's "youngest" cities, its 130,000 inhabitants having an average age of only 41, thanks to the three universities there with more than 30,000 students. The city's economy is strongly influenced by creative service providers and industrial SMEs, some of which are highly specialised. The medical and health-care sector is one of the most important industries in the Franconian metropolis on the River Main. Moreover, the retail trade, the creative sector and the media are further key industries.
Tourism is also an important industry for the city located in the Franconian wine region, which has many attractions. In fact, as early as in 1981, the Würzburg Residence with Court Gardens and the Residence Square became the second German building to be included as a UNESCO world cultural heritage site.
The major employers in Würzburg include the University Clinic, the Julius Maximilian University, the Würzburg city administration, the supplier of the car industry Brose Fahrzeugteile GmbH & Co. KG and the bank Sparkasse Mainfranken Würzburg.
Würzburg's central geographical position, at the intersection of three of the most important traffic axes, offers the PLUTA restructuring experts and insolvency administrators a good basis for their work.
Thanks to their in-depth knowledge of the business sector, the attorneys, insolvency administrators and restructuring experts at PLUTA Rechtsanwalts GmbH offer companies in different size categories as well as in different sectors competent, on-the-spot advice on restructuring procedures and turnarounds or insolvency administration in this "young" economic region.