PLUTA Rechtsanwalts GmbH
Maggistraße 5
78224 Singen
+49 7731 169059-0
+49 7731 169059-99 (Fax)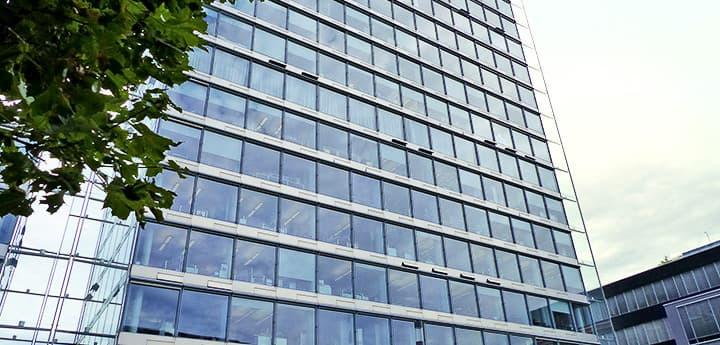 PLUTA's branch office in Singen, which was opened in 2015, is housed in the well-known Hegau Tower. The Singen branch focuses on turning around companies and providing insolvency administration in the Lake Constance region (South Baden).
Singen (Hohentwiel) stands out for its special geographical location near Lake Constance where the three countries Germany, Austria and Switzerland meet. The charming landscape together with the economically stable region offer a high standard of living. The combination of international groups and small to medium-sized companies guarantee a powerful economy in the region surrounding Singen, which succeeds in turning the local talent into well trained employees. The city has a broadly based educational and vocational training network and also benefits from the renowned universities located on and around Lake Constance.
Thanks to its convenient location, Singen is also a regional logistics hub. The fact that the city is well connected with motorways and trunk roads not only makes journeys to Stuttgart (A81) and Freiburg (A81, B31) fast, but also journeys to Bregenz (B31, A96) and Zurich (A81, A4/Switzerland) to the same extent. Singen offers people travelling by train good connections in the direction of Basel, Zurich, Constance, Stuttgart or Munich.
The region surrounding Singen also offers nature lovers interesting destinations in Hegau's beautiful countryside with its volcanic landscape. The Hohentwiel Castle ruins, for instance, are well known far beyond the area of Singen. Covering an area of approximately nine hectares, the castle is one of the largest fortresses in Germany and served as Württemberg's state fortress and as a residence for the dukes of Swabia. One of the many attractions is the Scheffel Bridge, which was constructed around 1923 during the period of inflation and is said to be "the most expensive bridge in the world" since, according to the inscription, it cost one and a half trillion marks to build. A further attraction is the traditional Singen Carnival. On the 11th of the 11th at 11:11 am, Singen is transformed into a centre of jester-like pranks during the German carnival season.
The PLUTA employees at the Singen branch office show full commitment to the success of all the proceedings in this varied economic region.