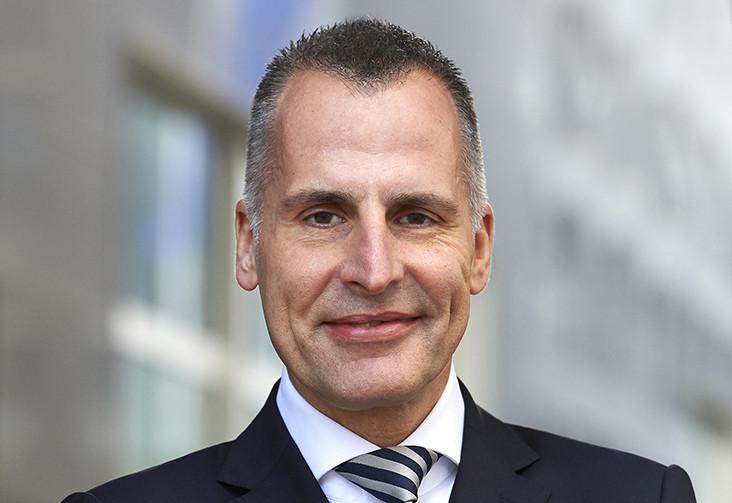 Mr Stefan Meyer is a qualified bank clerk and attorney specialising in insolvency and restructuring law who is also active as a lecturer at the University of Münster. Following his formal training course in banking, he studied Law and Economics in Bayreuth.
Stefan Meyer is Managing Partner at PLUTA Rechtsanwalts GmbH as well as the head of various PLUTA branch offices in the region of Westphalia / East Westphalia and Lower Saxony (e.g. Münster, Osnabrück, Lübbecke).
His activities are focused on restructuring and turning around companies as part of debtor-in-possession proceedings and ordinary insolvency proceedings. In addition to this, Stefan Meyer provides advice on the basis of his many years of experience in restructuring mandates and also acts as the chief restructuring officer.
Apart from his activity as a consultant and administrator (including compulsory receivership), he also works as a lecturer (in insolvency law) in seminars organised by the German Attorneys' Academy (DAA) on a regular basis. Finally, Mr Meyer also publishes his own articles in specialist journals; he is a member of the Working Group on Insolvency Law and Restructuring created by the German Bar Association (DAV) and a member of the German Association of Insolvency Administrators (VID), for example. (Furthermore, he is also a member of the VID's committee for the "Principles of proper Insolvency Administration and their further Development".)
In 2020, Stefan Meyer was awarded Lawyer of the Year in the legal field of "Restructuring and Insolvency Law" by the Handelsblatt. He was also included in the list of "Germany's Best Lawyers".
Rechtsanwalt, Fachanwalt für Insolvenz- und Sanierungsrecht
Managing Partner PLUTA Rechtsanwalts GmbH, Branch Manager Essen, Lübbecke, Münster, Osnabrück and Paderborn, Insolvency Administrator
+49 5741 337-300
luebbecke@pluta.net
Branches
Practice Areas
Restructuring and turning around companies affected by a crisis or insolvency
Insolvency plan proceedings
Acting as the chief restructuring officer (CRO)
Languages for negotiations
German, English
Important References
Liberty Damenmoden GmbH (ladies' wear retail trade, insolvency plan, 500 employees, 130 sites, 2009)
MAG Metz Group (car trade, sales of €500 million, more than 50 sites throughout Germany, 1,200 employees, 2010)
Textilhaus Kolck GmbH (fashion company, 2013)
IGE Hennemann (waste disposal industry, 130 employees)
Schäfer-Bauten GmbH (construction company, 260 employees, initially as part of debtor-in-possession proceedings, 2014)
H+E Packtec GmbH + Limnotec Abwasseranlagenbau GmbH (machine and plant construction company, part of the SH+E Group, 2014)
SKOL Service Klinikum Osnabrücker Land GmbH (insolvency monitoring, 2014)
Wellemöbel Group (furniture manufacturer, sales of €110 million, 850 employees, as part of debtor-in-possession proceedings, 2015, insolvency plans)
Dornseif Winterdienst mit System (winter service provider, 2015)
Armatherm Günthel Fabrik technischer Meßinstrumente GmbH (production of thermometers, initially as part of debtor-in-possession proceedings, 2015)
Memberships
Verein zur Förderung des Instituts für Europäisches und Internationales Insolvenzrecht e.V.

Supplementary Commitment
Lecturer at the University of Münster (LL.M. course in business law); lecturer for the attorney's course for specialisation in insolvency law at the German Attorneys' Academy (DAA)
Career levels Stefan Meyer
Managing Partner of PLUTA Rechtsanwalts GmbH
Law firm MEYER Rechtsanwälte Insolvenzverwalter (founding and managing partner)
Law firm Wittemöller Müller Radack Meyer, managing partner
Law firm Wittemöller Radack Müller & Partner, salaried attorney
Training contract at Hamm Higher Regional Court / Bielefeld Regional Court
Studies of Law and Economics at Bayreuth University
Law firm Wittemöller & Partner, freelancer
Bank clerk (Minden-Lübbecke Savings Bank)