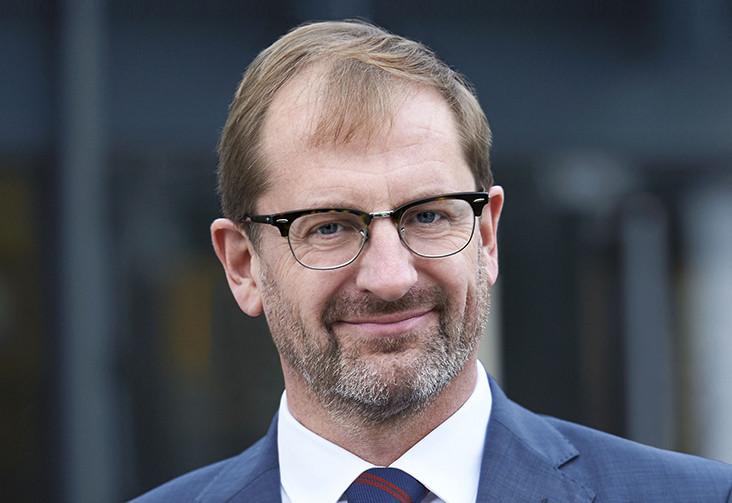 Stefan Conrads is an attorney as well as a specialist attorney for insolvency and restructuring law. He manages the PLUTA offices in Cologne and Solingen. The restructuring expert has been working for PLUTA since 2007. Previously, he worked in the auditing department of Ernst & Young and was a partner in two renowned insolvency law firms.
Mr. Conrads has extensive experience in the fields of restructuring and continuation of companies in regular insolvency proceedings. He has been regularly appointed as insolvency administrator and trustee by several courts for many years. Stefan Conrads also advises on restructuring mandates.
The specialist attorney serves numerous companies in various industries as insolvency administrator. For example, he acts as administrator for all German subsidiaries of the insolvent restaurant chain Vapiano (1,500 employees). Conrads is also assisting in the proceedings of the listed investment company Gold-Zack AG, Pako Immobilien AG, European Specialty Rückversicherung AG and Westwind Verpackungen GmbH. As insolvency administrator, he was also responsible for Graue Panther Vermögensverwaltung GmbH, among others. He paid out a quota of 100 percent to the creditors of the company, which belonged to the DIE GRAUEN party. He also succeeded as an administrator of DORINT Hotel in Augsburg GmbH & Co. KG. Furthermore, he also acts as administrator of Hotel in Kaiserslautern GmbH & Co. KG.
The restructuring expert also has experience in restructuring companies from the retail sector: together with his team, he achieved, among other things, an investor solution for Dr. Friedrich Middelhauve GmbH & Co. KG, a bookseller with several branches, and was appointed as administrator in the protective shield proceedings of matratzen direct AG ("MFO", 500 employees), which was successfully restructured via an insolvency plan.
Stefan Conrads is, among other things, a member of the VID Verband Insolvenzverwalter Deutschlands e.V. (Association of Insolvency Administrators in Germany).
Rechtsanwalt, Fachanwalt für Insolvenz- und Sanierungsrecht
Branch Manager Cologne and Solingen, Insolvency Administrator
+49 221 6695203 - 0
koeln@pluta.net
Branches
Practice Areas
Banking law
Insolvency and restructuring law
Corporate law
Languages for negotiations
German, English
Important References
Vapiano Tochtergesellschaften (insolvency administration)
matratzen direct AG ("MFO") (provisional insolvency monitoring)
Gold-Zack AG
Pako Immobilien AG
Zassenhaus GmbH & Co. KG
European Specialty Rückversicherung AG
DIE GRAUEN – Graue Panther Vermögensverwaltung GmbH
Lichttechnisches Werk GmbH
Westwind Verpackungen GmbH
DORINT Hotel in Augsburg GmbH & Co. KG
Hotel in Kaiserslautern GmbH & Co. KG
Bücherwelt GmbH
Dr. Friedrich Middelhauve GmbH & Co .KG
Brennwagen GmbH