PLUTA Rechtsanwalts GmbH
Landgraf-Karl-Straße 59
34131 Kassel
+49 561 2207644-0
+49 561 2207644-9 (Fax)
Branchlets
Branch Manager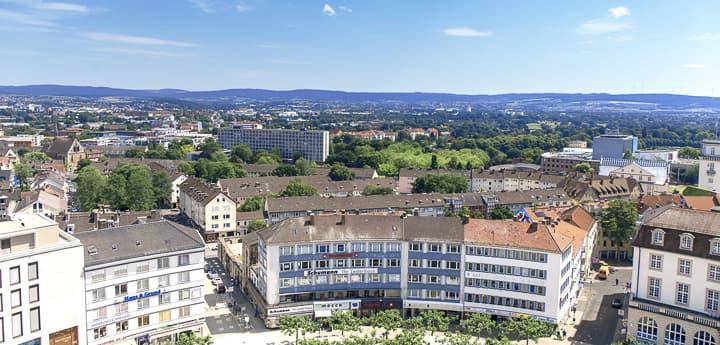 The third largest city in the state of Hessen, Kassel, is situated almost exactly in the middle of Germany. Since 2012, PLUTA's experts in the Kassel branch office have been providing support to companies in the areas of restructuring, legal advice and insolvency administration and, by doing so, offer a wide range of services. In this way, they have succeeded in managing the most diverse proceedings thanks to their experience and knowledge of the region.
Kassel has approximately 200,000 inhabitants and is well known for its joint focus on business and culture – in particular for the UNESCO world culture heritage site Wilhelmshöhe Mountain Park with the palace of the same name as well as for the documenta, the world's largest and most significant exhibition of contemporary art, which is shown to art lovers every five years in Kassel.
Kassel can look back on an impressive history. The city has succeeded in continuing the transformation from a major residential area to an important industrial location so that today Kassel is considered to be one of the cities with the highest standard of living in Germany.
Thanks to its extremely convenient location with regard to transport facilities, Kassel has become an important railway and motorway hub since you can reach practically every major city in Germany from here in less than three hours. Moreover, Kassel has had its own airport since 2013. The advantages of Kassel's infrastructure have turned the city into a highly interesting business centre and have led not only well-known car manufacturers to build large vehicle plants, but also raw material groups and major energy technology players to settle here. This means that there are a large number of innovative enterprises and associations in the region, especially in the area of renewable energy. Kassel University, which was only founded in 1971, has earned itself an excellent reputation and offers a wide range of training courses.
Kassel helps new and experienced companies not only to settle here, but also to find the right advice and to benefit from its attractive business development programmes. The city has proved to be the optimal location for many companies, including those in the services sector. In the past few years, the experienced restructuring experts and insolvency administrators in PLUTA's branch office in Kassel as well as the branchlet Eisenach have greatly familiarised themselves with the special features of the regional economy, its focal points, challenges and future prospects.